Gosh, I'm exhausted! I never thought being a single dog mom can be so hard. Especially with a demanding dog like Lulu.
I wake up early and instead of having a long and lazy latte on the couch, I'm grabbing my coffee, I'm combing my hair while washing my teeth to make sure I have enough time to exercise Lulu and shoo my guilt away that I'm leaving her home for the whole day. During my day at the office I try to be as effective as I can, shortening my lunch break to avoid staying in late and then back at home we rush down to have a long long walk and play a lot with other doggies to make sure Lulu is fine.
God, it's so much different when David is around! He is taking her to his office every day and Lulu is always with him when he is cruising around the city during the day.
I'm absolutely sure now she is happier with him. And probably she misses him as much as I do.
This is what I was wearing on this hectic and very cold November day:
vintage maxi skirt, H&M turtleneck and an amazingly warm faux fur vest.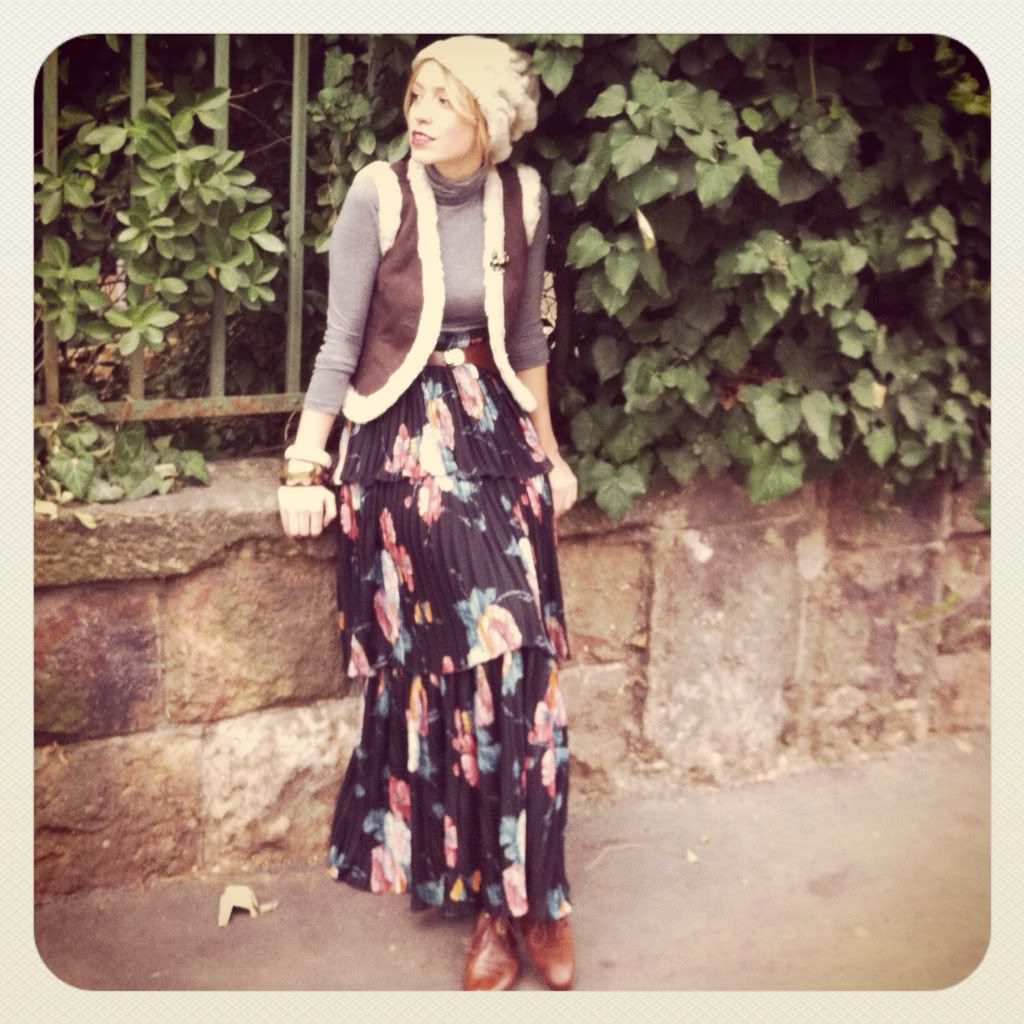 Need some sleep now.
xoxo,
katika